In our role as website designers in Hampshire one of the most common questions we get asked by our customers is "How does Google work?"
I found the infographic below on the ppcblog.com website which explains it very well.
Bottom line? It's complicated!
Most businesses these days have a website, and everyone wants to appear at the top of Google for searches relating to their business but Google's job is to deliver the right results for their searchers, not for your business necessarily. Now, there are many ways to influence the results but put simply there are two major factors,
Links coming into your website
Google figures that, if other websites link to your site, it must contain something interesting for their readers.
The content (words, pictures and navigation) of your site
Google is good at understanding whether your website contains information relevant to the thing the seacher is looking for.
Whether you build your website yourself, pay thousands of pounds for your website or choose one of the very many affordable website design companies out there the principles are the same. The difference is how much time and effort you, or your website designer, are prepared to put into it and at what cost.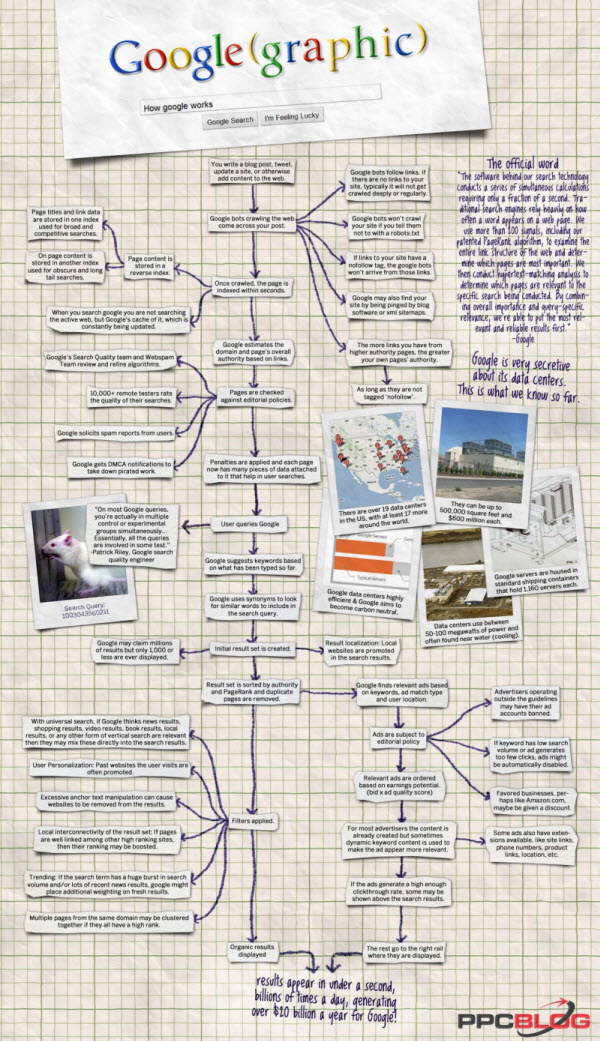 Infographic by the Pay Per Click Blog
Find out more
If you would like to find out more about Orange Pixel's approach to web design and/or SEO or would like a free review of your current website please do get in touch, we'd love to help.